Pope Francis confirms Senior staff of the Pontifical Council for Laity

Here is the full list of Members and Consultors

Pope Francis' message to the youth of the world for WYD 2014

Blessed are the poor in spirit, for theirs is the kingdom of heaven

The full text of the Message from Pope Francis to the youth of the world
Message from the President
We have entered into the season of Lent with the moving ceremony of the imposition of ashes ("remember that thou art dust..."). This season is a journey of spiritual preparation...

Read more

From Pope Francis
Message from His Holiness Pope Francis for the 29th World Youth Day (2014) Dear Young Friends, How vividly I recall the remarkable meeting we had in Rio de Janeiro for the Twenty-eighth World Youth Day. It was a great celebration of faith and fellowship! The wonderful people of Brazil welcomed us with open arms, like the statue of Christ the Redeemer which looks down from the hill of Corcovado over the...
Read more
Highlights
One of the objectives entrusted to the Church and Sport Section is to stimulate international initiatives that promote faith, human virtues and values through sport. That's why we want to open a special page to give some examples of organizations...

Read more

Sunday, February 9th Pope Francis has sent a special wish for the Winter Olympic Games that have started February 7th in Sochi, Russia. A message turned to those who organize the event as well as the sportsmen and sportswomen of the different...

Read more

6 February 2014 – The Holy See Press Office News Bulletin announced today that Pope Francis has confirmed as president of the Pontifical Council for the Laity, Cardinal Stanisław RYŁKO, and as secretary, Bishop Josef CLEMENS. The Holy...

Read more

The Seminar continues online...
After the Study Seminar the debate among participants continues. Here are some contributions received by the Pontifical Council for the Laity that help deepen the discussions. "Woman can only hand herself by giving love to others" (MD, 30) ENG Karen Hurley My interventions at the Study Seminar ENG Sister Sara Butler Let's not say Gender when we mean Sex ENG Dale O' Leary How can we witness love? ENG Alejandra Correa Looking back and looking...
Read more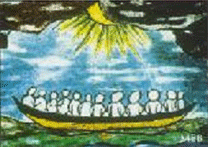 International Association of Faith and Light
OFFICIAL NAME International Association of Faith and Light ALSO KNOWN AS Faith and Light International ESTABLISHED 1971 HISTORY Faith and Light International came into being following a pilgrimage to Lourdes, France, in 1971...
Read more