Women's Section
Profile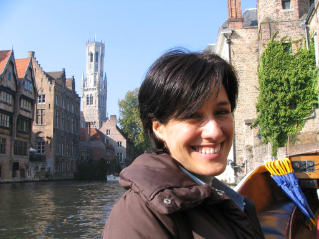 The Pontifical Council for the Laity, through its Women's Section, is attentive to all that pertains to women in the world. The Section strives to advance ideas and activities that can contribute to the dignity and vocation of women in the Church and in society. We work in collaboration with associations, movements, non-governmental organisations and other dicasteries of the Roman Curia. Together with an ad hoc group of experts, the women's section is also involved in a study on the man-woman relationship under the headings of specific identity, reciprocal...
Read more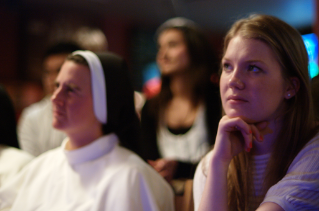 At a recent meeting with the priests of the diocese of Rome, Pope Francis said the following words as if in passing: "Today we forget everything far too quickly, even the magisterium of the Church! Part of this is unavoidable, but we cannot forget the great content, the great intuitions and gifts that have been left to the People of God".[1] These are important words that call on us to carefully...
Read more
God entrusts human being to woman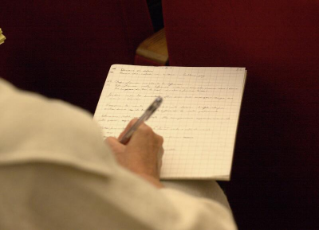 After the Study Seminar the debate among participants continues. Here are some contributions received by the Pontifical Council for the Laity that help deepen the discussions. "Woman can only hand herself by giving love to others" (MD, 30) ENG Karen Hurley My interventions at the Study Seminar ENG Sister Sara Butler Let's not say Gender when we mean Sex ENG Dale O' Leary How can we witness love? ENG Alejandra Correa Looking back and looking...
Read more
News
A letter to Catholic families and healthcare providers of the Diocese of Lincoln Most Reverend James D. Conley, STL In...

Read more

ADDRESS OF POPE FRANCIS TO PARTICIPANTS IN A SEMINAR ORGANIZED BY THE PONTIFICAL COUNCIL FOR THE LAITY ON THE...

Read more
Book Reviews
A Note to the Reader Excerpt from My Sisters the Saints: A Spiritual Memoir, by Colleen Carroll Campbell (Image,...

Read more

Dr. Helen Alvaré, from the United States of America, is a Consultor to the Pontifical Council for the Laity, working in...

Read more