From March 30 to April 2, the head of the Church and Sport section participated as invited key lecturer in the first International Director of Sports Ministry Conference organized by SportsLeader, an association that promotes virtue-based mentoring and motivation programs for coaches in the United States.
The conference was addressed to the persons in charge of sports ministry in the dioceses, schools and Catholic sport associations, and had the presence Msgr. Kurtz, of the Archbishop of Louisville and president of the USCCB, Mons. Paprocki, Bishop of Springfield and Msgr. Schnurr, Archbishop of Cincinnati, city that hosted the conference.
In his speech, Santiago Perez de Camino remarked the importance of not letting apart values ​​and faith when we are playing or enjoying our free time. He also reminded to the audience, the importance Pope Francis gives to the role of the laity in today's society and the educational value of sport in young people.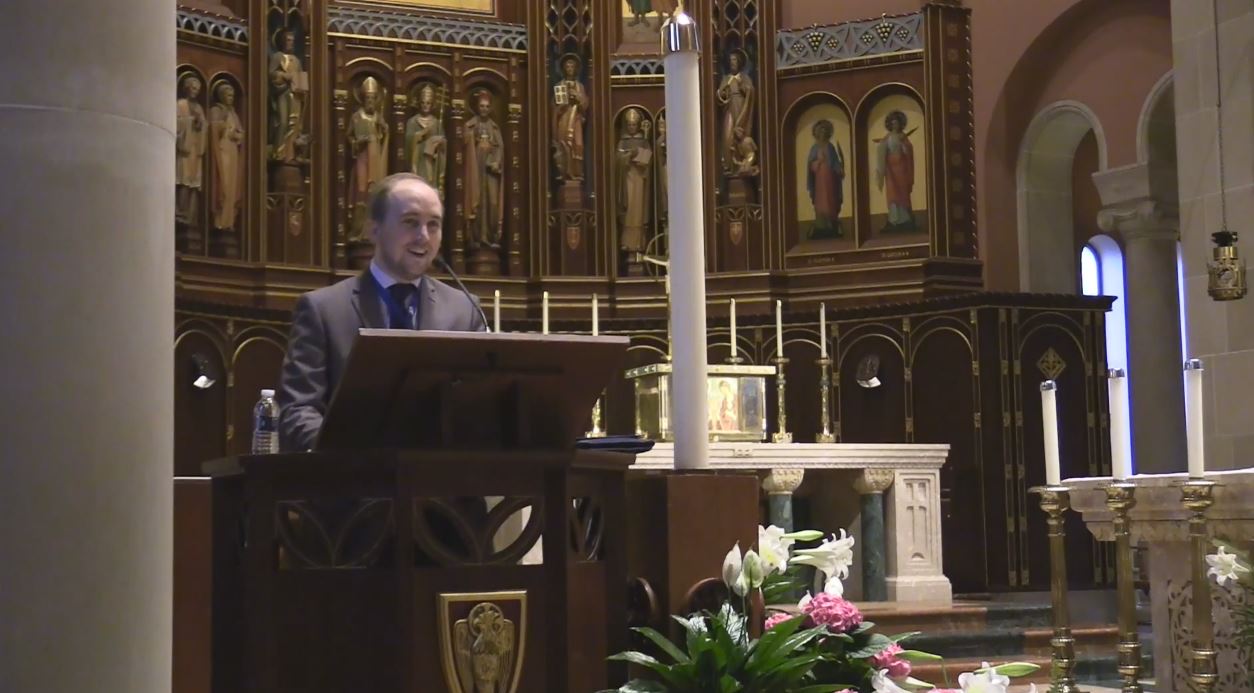 Among the 150 people who participated in the seminar were Directors of high schools, athletic Directors, coaches and campus and sport ministries from associations and sports organizations from all over the country. They had come to learn how to implement initiatives that can promote faith and virtues to the new generations through sport. Sport ministry in the United States is highly developed in part thanks to the professionalization of sports practice since the early years of school.
Also during that week, the head of the Church & Sport section visited in the states of Kentucky, Ohio and Washington DC, some programs and institutions who develop sport ministry.
You can read the full speech by clicking here.